9 Ways To Make A Big Impression With Your Home
Do you wish your home had the wow factor? Perhaps you want to make sure that your home makes a big impression on all who enter it. Below, we have 9 ways you can make a big impression with your home – don't be surprised if your guests are wowed at first sight! Read on to learn more:
Paint Your Front Door A Daring Color
Your front door instantly creates an impression of your home, whether the person visiting knows it or not. You might think it's what's on the inside that counts, but you should always start with your front door. Keep it clean, and even paint it a bright color if you dare! If you need new doors, then Fiberglass Doors can look great and will add to the impression you're trying to make. 
Create A Feature Wall 
A feature wall can instantly perk up a room – however, they can be a lot of work, so you will only want to have one in one room, two maximum. Pick a plain wall with no distractions and then figure out how you'll make it a feature. You could add pictures, Print Base Wallpaper, lighting, and many other elements to make it look amazing.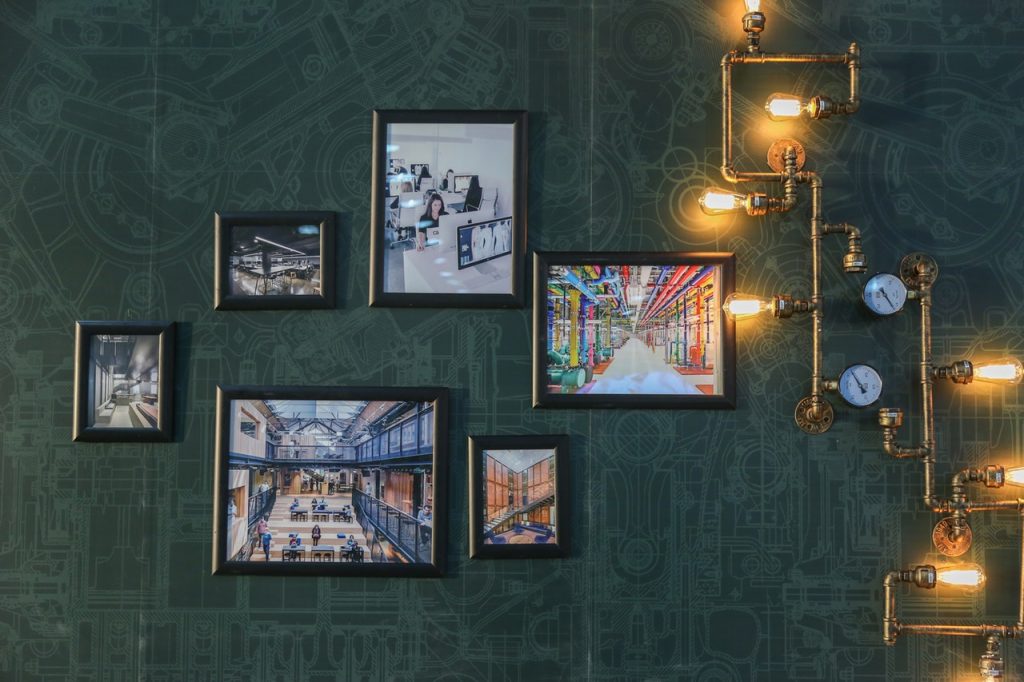 Have A Gallery 
Create a gallery in your home using pictures of your loved ones and favorite memories. You can use mismatched frames for an eclectic feel, or the same frame for a more uniformed look. This is a great way to personalize your home right away. 
Don't Neglect Artwork 
Artwork is a must in any home! Don't just buy anything, though. See if you can find a local artist you like and commision something, or frame some prints if you're short on cash. Figure out your favorite style before you buy anything. 
Incorporate A Ton Of Texture
Texture stops your home from looking boring, so add as much as you can. To add texture to your windows, you can choose between window blinds and shutters. If you're not familiar with the difference between these two options, you can learn more about it here. Your guests should want to touch a lot of things in your home! 
Mix Up Patterns
Mixing patterns might seem scary, but it can be a wonderful way to make an impression. Start with the rule of three: pick three patterns you like, and use one in 60%, one in 30%, and one in 10%. You can make sure the patterns match by choosing a similar color scheme, or making them the same pattern in various colors and sizes. 
Don't Match Your Furniture
Mix up your furniture – you don't have to match to have a great looking home, and it'll show off your creativity. You can choose one unifying feature to ensure it doesn't look messy, such as the same or a similar hue. 
Show Off Your Loves And Hobbies
Why not personalize your home further by showing off your loves and hobbies? If you love music, show it off with instruments, a record player, and other items! 
Add Plants And Flowers 
Plants and flowers should be in every home. Add your favorites and don't be afraid to create more texture with multiple plants!