Friday the 13th-Dun Dun….Dun Dun…..13 PLACES TO WATCH MOVIES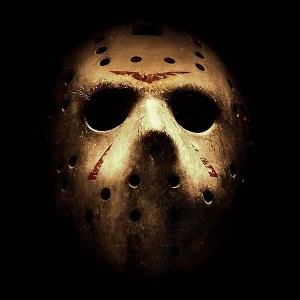 Yes, you read it right.  Today is Friday the 13th…Dun Dun…Dun Dun…? Is it such a scary day?? Do bad things happen to good people on Friday the 13th?? Is there a man out there in a scary mask, without a mouth whole, seeking your blood?? PROBABLY…but instead of focusing on all the blood and gore…
I am going to give you 13 Great Ideas of Places to Watch Movies.  Yeah…Hurray!  It's always fun/ and entertaining to watch movies on a Friday night, whether it's the Scare Flick, "Friday the 13th" or a Family Flick like "Shrek, Forever After."
The most obvious place to watch a movie and #1) on our list, is in your very own home, either in your living/family room or theater room.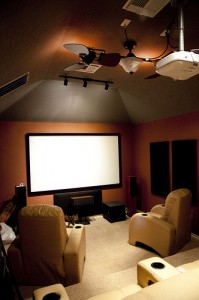 #2) is the Movie Theater.  It's an obvious choice and you can only watch what they are playing, but generally it's the best place to watch New Releases!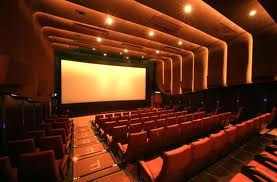 #3)Drive-In Movie.  Again, generally new releases are shown at the Drive-In, but in some places, they will show classic old school flicks that just make you feel warm and fuzzy inside!!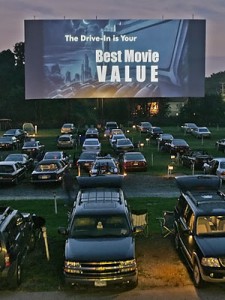 #4) Movies Poolside. Watching a movie poolside/or while floating in your pool,  is so much fun.  It can be a scary water movie like "JAWS" or even a family film like "Finding Nemo", "Shark Tale," or "Free Willy 1-8."  I'm only teasing about the Free Willy one through eight, but come on, there are a few TOO many of those films.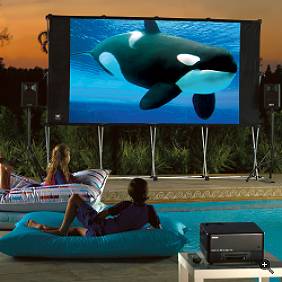 #5) Movies on Your Cell Phone, IPOD, or Laptop. Sometimes we are in a place when there is some time to kill.  Watching a movie on your portable devise (if it has those capabilities) is an awesome alternative to reading the paper again.  You can take them with you anywhere, to the airport, in your car, to your in-laws house, or even in the bathroom!  Isn't that great news!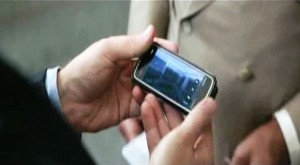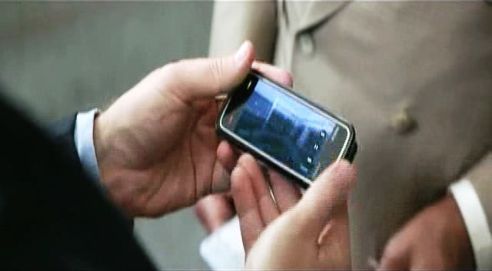 #6) On the Plane to Somewhere. Who knows, maybe you have to jump on the plane for work from one city to the next, or maybe your vacationing on your way to Rome.  Watching movies on the plane can be a great way to pass the time.  My favorite is flying and listening to people all around me laughing really hard at the funny parts.  It's the best!
#7)Movies in the Park. There are some really great places out there in the BIG WIDE WORLD that have movies in the park.  A few that we have been to here in Arizona were so perfect.  The weather was just right and the sound and picture were very clear, which really just adds to the overall experience.  Also, your local Zoo's will sometimes have night time showings of movies with "animals" especially for families with younger children.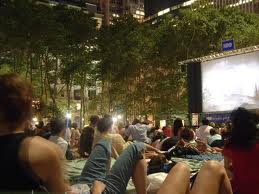 #8)Neighborhood Watch isn't just for crime, but for having a GOOD TIME! It's a rhyme I just made up.  In fact, it's so good, I should probably put it on a T-Shirt!!  Anyways, it is really fun getting together with your neighbors and having a little block party.
It can consist of a giant BBQ or potluck (everyone bring a main dish to share and your very own lawn chair)…did you notice that I just rhymed again.  Woo…I should be rapping.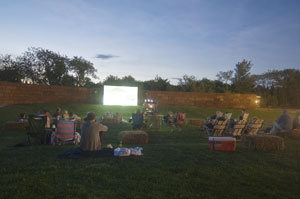 #9)Movies in the Car.  Maybe your traveling to a friends/relatives house this weekend, or maybe you just want to curl up in your MINIVAN with a warm blanket and a movie.  It's all good!  I know parents who will put a movie on in the house for their kiddos and then go out to their car and watch a movie together, like they are on a date.  So cute, kinda strange, but cute…..NO KISSY FACE!!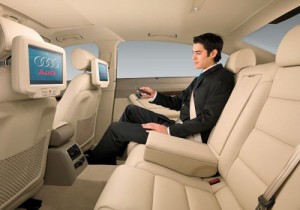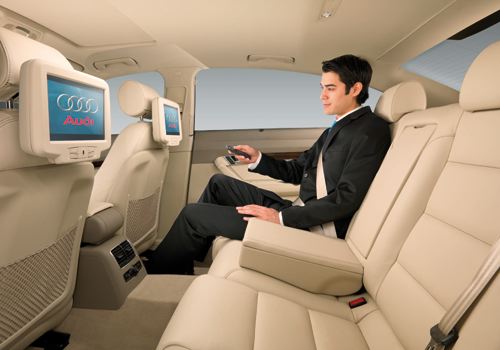 #10)Movies on the Boat. Since it's still very warm out and many of us are spending lot's of time on the lake or boating, catching a movie on your boat is completely brilliant.  It also gives you a little break when you need it.  For me, I could probably care less about watching a movie in the middle of the day on a boat, but late in the evening, it might be a nice way to relax, or even a romantic date.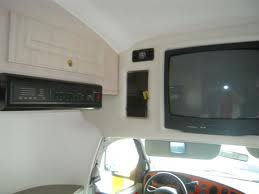 #11)Movie Night on the Beach. Since I just mentioned the word "Romantic," I couldn't help but suggest a movie night on the beach with a blanket laid out on the soft sand and quiet waves at your feet.  Mmmmmm….I am imagining it right now and dreaming I lived next to the ocean!! Or for families, "Surf's Up," is a great option.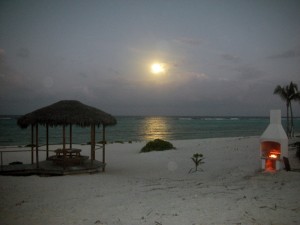 #12)Movie Night in the WOODS. This is really special alternative to the traditional Movie Theater and the reason….all the creative movie choices. Now, it's worth mentioning that strange things can happen in the woods, or maybe it's just our imaginations that run free with us.  So choosing a movie that creeps you out is great.  I love the idea of watching the old classic, "WATCHER IN THE WOODS."  Sure to give you a few chills down your spine.  Or if you have little ones and want to keep it happy and fun, "Open Season," "Bambi," or a little "Robin Hood" might be the best.  I remember one night we did this as a huge group date and the boys went off into the woods and made bear noises.  Definitely freaked us out a little!  What am I say, I was WAY freaked out!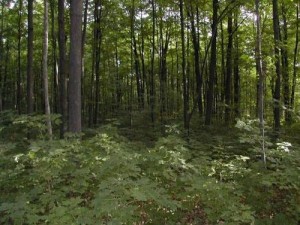 #13)Movie Night in the Barn with Hay. Yep, that's right.  I am a country bumpkin and I love the idea of being creative with movie night.  Watching a movie at night in an old barn with a lot of friends or even just on a date is one of funnest ways to enjoy movie night.  Take in your popcorn and a giant blanket.  It's fun and different.
Anyone can go to the movie theater, but it's way better to get creative and make Movie Night worth remembering!