This is an adorable little hand angel.
The wings are gold hands, and then the body is a purple hand.
It would be a cute project for your class at school or your kids at home.
My daughter made this last Christmas and I thought it was so sweet!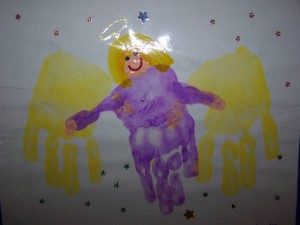 Next, there is this little Santa Handprint craft found at "FAMILY FUN"
I love how the hand print ends up being Santa's Beard!  How darn creative!!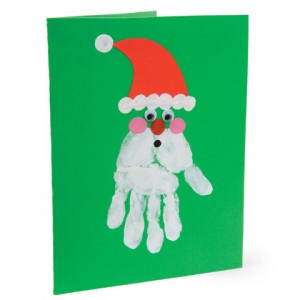 Then this Rudolph Hand Craft is also from "Family Fun" and I love, love, love it!!
Look at how the little fingernails serve as Reindeer hooves.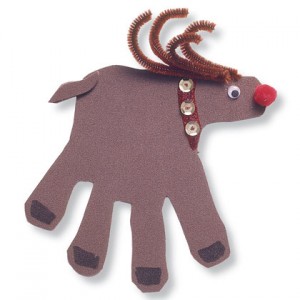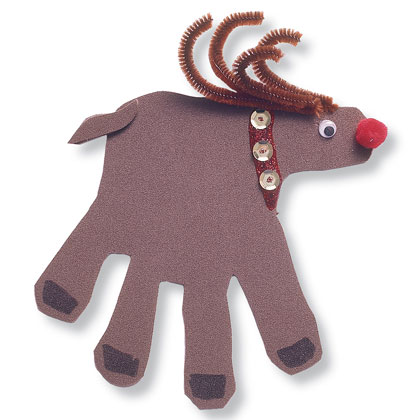 I found this handprint wreath at "Ric Group," and they have glued together  multiple handprints, which would work so well for a whole classroom, as a gift to a teacher, principal, or other leader!
Same goes for this super cute Hand-tree Craft, found at "CraftDay", it too,
would be a perfect gift from the classroom to another!