Many already have their Christmas lights professionally installed by a christmas light installer and trees on display, but for some, they are waiting till the right idea or inspiration comes.  So I am here to help you with the inspiration you so desire!  I have been to many boutiques and have searched in hope to find the most CreATivE and inspirational trees I could!  Here is what I found!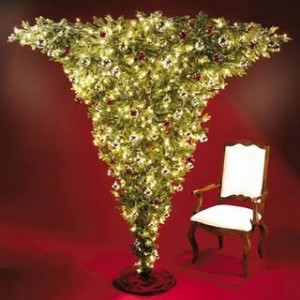 Talk about Creative, this tee has it all.  Lights, bulbs, ornaments, a tree stand, and……………..IT'S UPSIDE DOWN!  That's right, I was visiting a Christmas house when I saw a tree displayed just like this one and I asked, WHY???? They said, "There is plenty of room for the presents underneath it!"  So there you, the REASON!!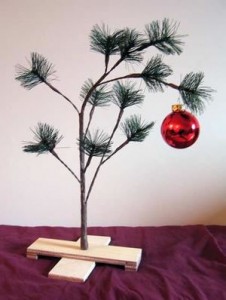 Then there is the ever-CLASSIC Charlie Brown Christmas Tree for those with a good sense-of-humor and small space!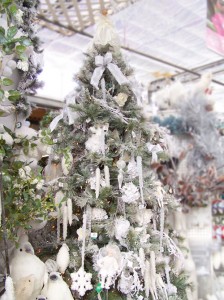 Maybe you are looking for the Wintery White Tree.  Here they have used a tree with a snowy look, and decorated it with all white ornaments.  It looks beautiful, but very cold. If you need help placing your tree, this gadget will stabilize any Christmas tree topper.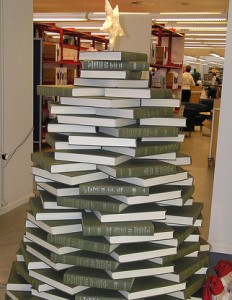 Here is another creative idea for a Christmas tree found in a University Library!!  BOOKS!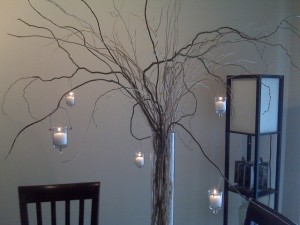 For that Sleek, non-traditional look, here are a few Curly Willow branches with hanging candles.  I have seen this done with ornaments, the antique icicles, and even glass beads!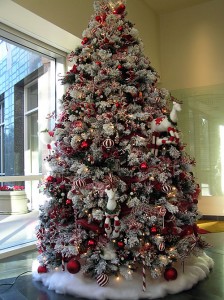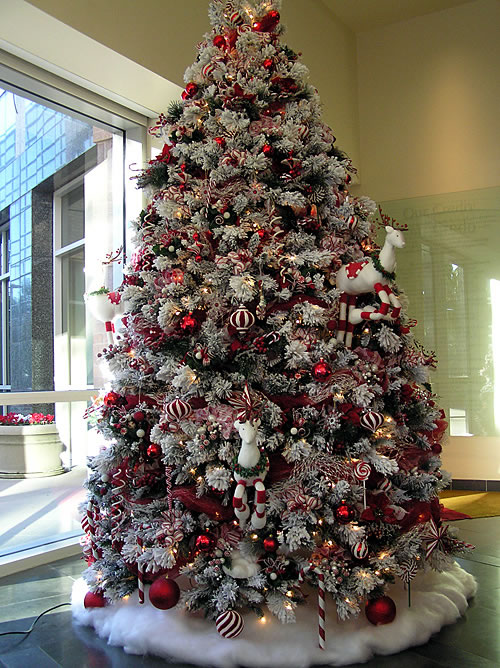 This is a fun candy-cane red and white tree.  Everything on it resembles a candy-cane in some way.  Don't cha want to lick it!!!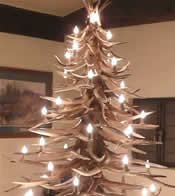 This tree is so great.  If you are into antler collecting, a rustic mountain look, or just love something extremely unique, then this is the tree for you.  Made out of Elk Antlers and lit with large clear lights.  It's mountain chic!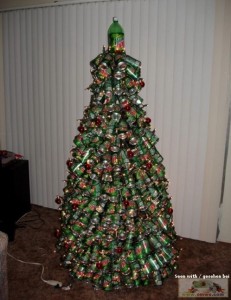 I found this tree on google images under "RED NECK CHRISTMAS TREE" and it is made out of Mt. Dew Soda Cans and for the tree topper, a LITER Mt. Dew Bottle.  Very creative, and yes….red neck!
Have a Merry Christmas and Enjoy Decorating Your Tree!!!