Gum Drop Topiary and Wreath
Huckleberry Prairie had the cutest idea to make a wreath and a topiary out of Gum Drops.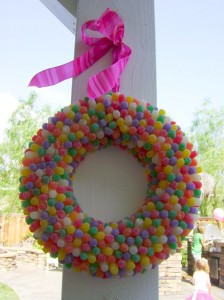 Huckleberry Prairie is chalk full of party ideas and favors, and all kinds of cooking ideas,
matched with creative fashion finds. This site is rootin' tootin' good!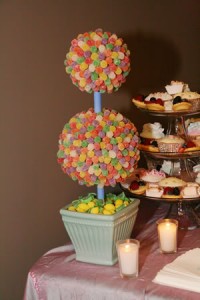 This will be such an adorable Easter Topiary!!