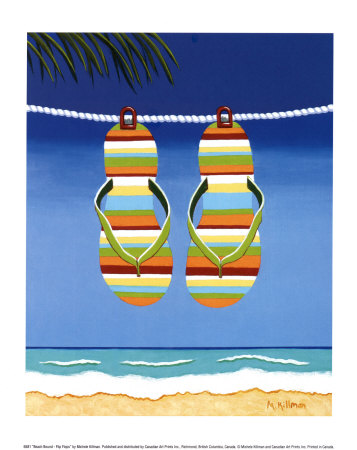 I love love love sunshine and flip flops!  And we are arriving at flip flop season again!  Yeah!!
So, Today, I am featuring a bunch of ways, you can dress your flip flops up!
This is also, a fun activity for kids to do at  a birthday party, for a friend, or just as a fun activity!!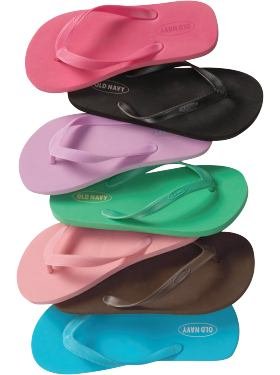 Start with a pair of plain flip flops and then dress them up with…..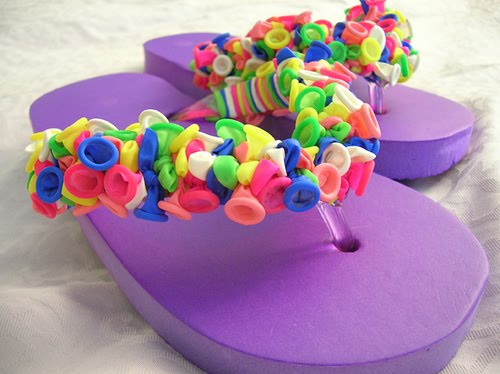 Balloons….This idea came from Maddycakes Muse.
Super colorful and fun!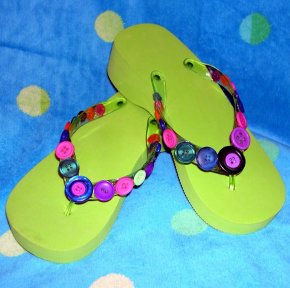 Or, you could hot glue buttons on to your flip flops.
"I Love To Craft" featured these and said we could make them in only 20 minutes!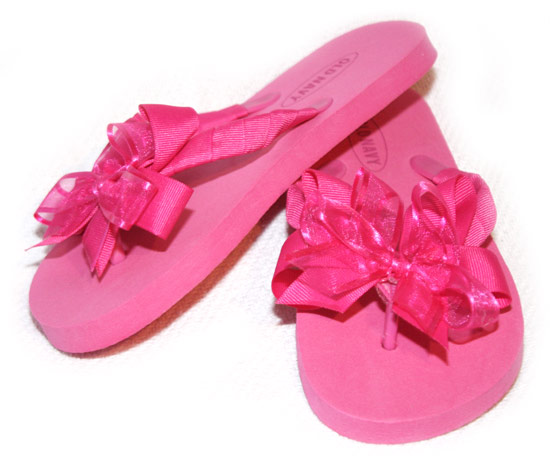 These have a cute little pink bow on them.
If you don't want to make them,
you can always purchased cute ones at the Bloom Boutique for $15.
And the bow doesn't have to coordinate either, any bow or flower would look great!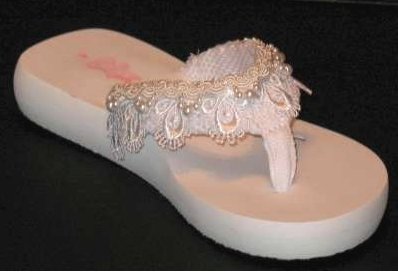 Or, maybe you are getting married, or know a soon-to-be bride that needs a casual shoe.
Here is a flip flop from "Wedding Ideas" that has been be-dazzled!!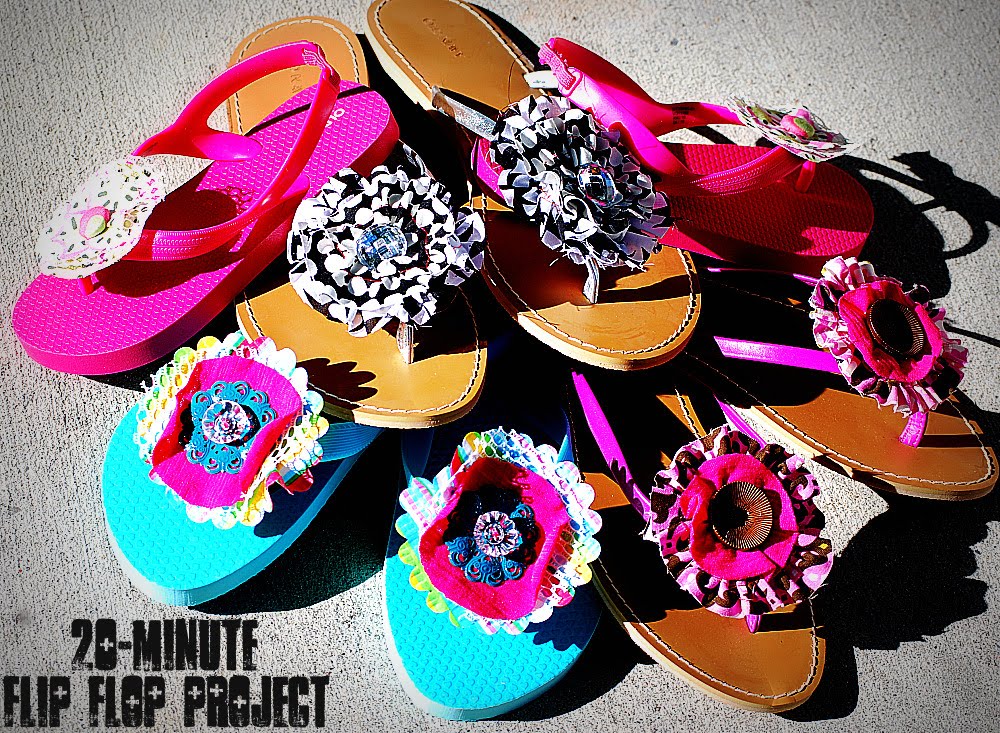 These cute flower flip flops came from "Tatertots and Jello"
who also claim a 20 minute project time!  They used Gorilla Glue!
How cute would these be as a little gift inside a beach bag with a new swim towel!
(um, oh my gosh, I think I am going to do that!)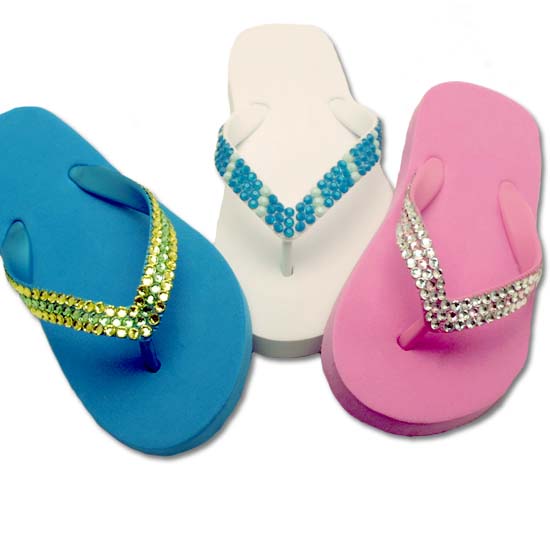 These flip flops are bedazzled with jewels and rhinestones!
You can find this project at "M & J Trimming"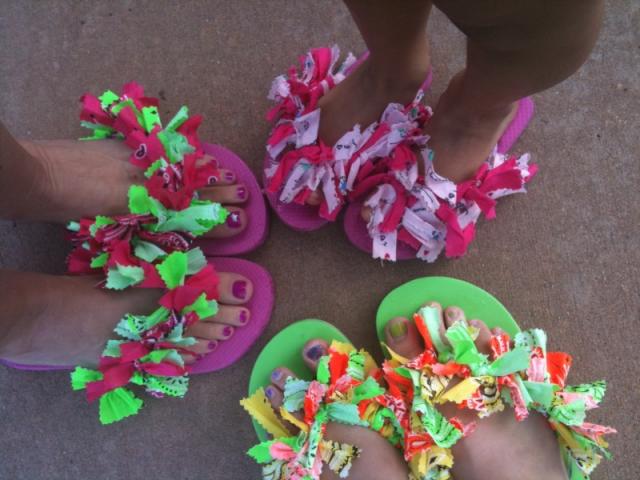 These cute fluffy flip flops come to us from "A Mother's Hood"
With tied pieces of material around the thong portion, these flip flops are super cute.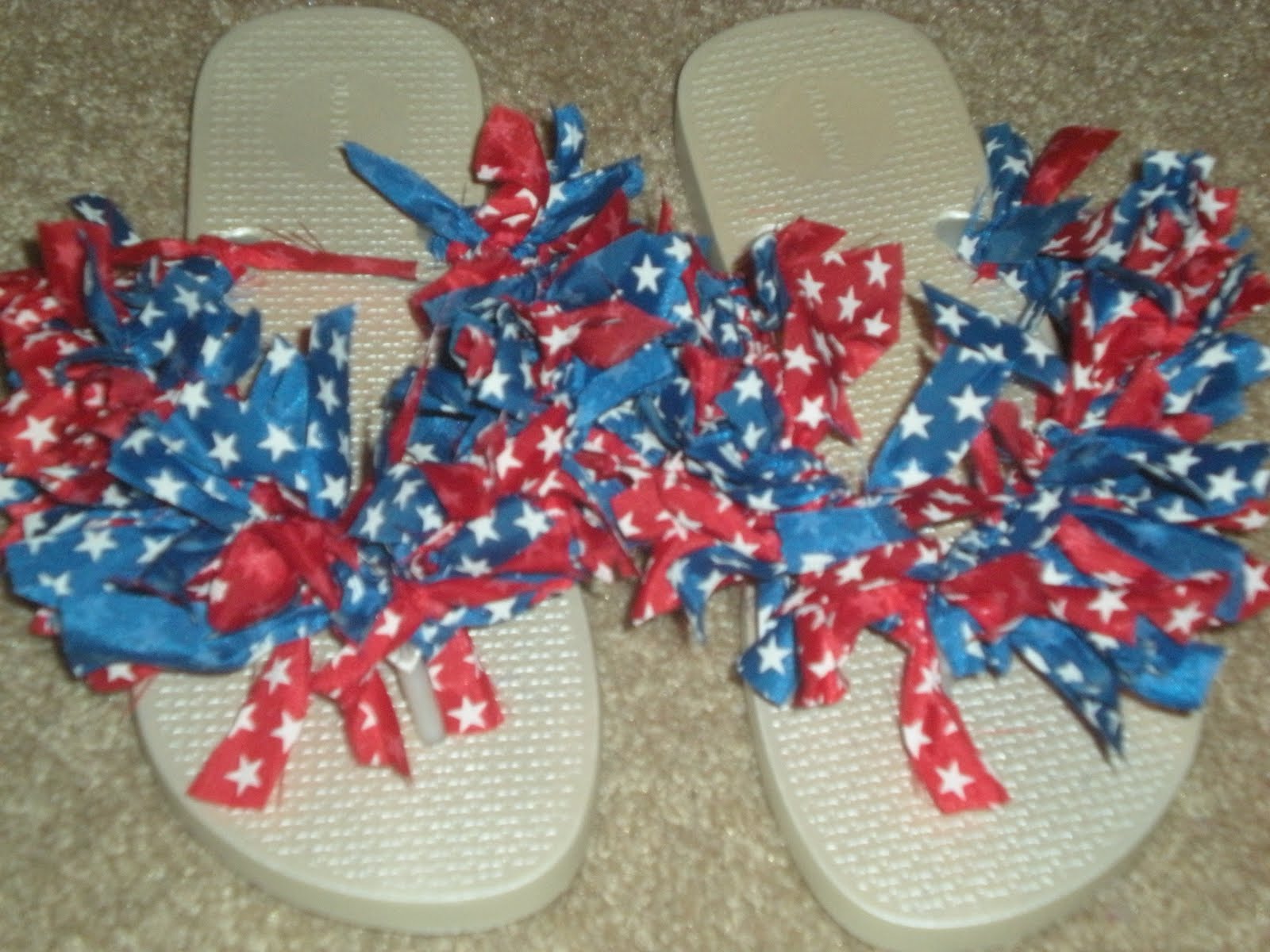 These are done the same way, but I had to show you how adorable these
would be during our Patriotic Celebrations, like the 4th of July.
"Homemade Mamas" have a tutorial on these as well!!
Anyways, you get the idea, go crazy with your flip flops and make them fun,
but most importantly, enjoy the warm weather!!