k, I have pretty much fallen in love with "Green Zebra Crafts" and it's creator, Crystal Brown.
Within the last 30 days alone, she has created some of the neatest crafts, that we'll all love!!
Not to mention what she has created in the last year!!
In May, she made these amazing flower frames…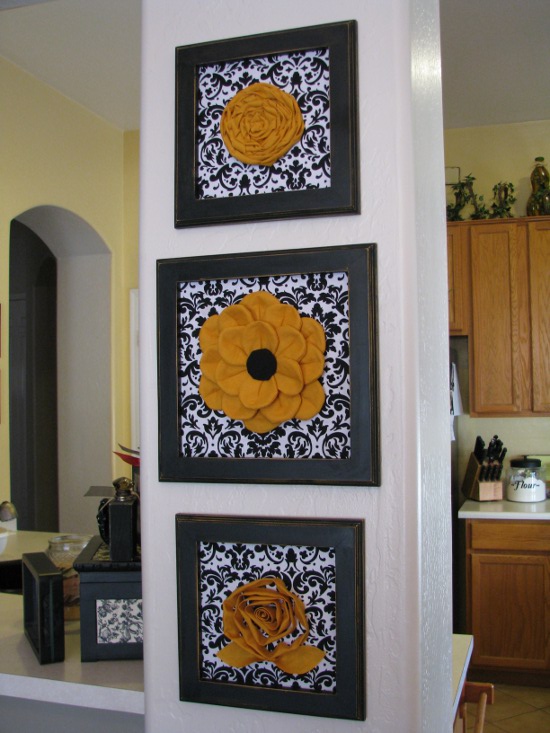 then, in March she made this Paper Mache Letter out of a cereal box…
So creative!! Now I want a huge "A" for our family room!!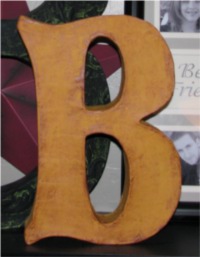 I am so in love with crafts and the things we can do and create
which makes our houses, our homes.
Places we can live in and laugh freely.
Places where our families are raised, and can feel safe and loved.
Creating that atmosphere is a joy to me!
Crystal feels the same way, and I am so excited to have her as our Featured Guest today!
Here is a little more about Crystal, the creator of Green Zebra Crafts!!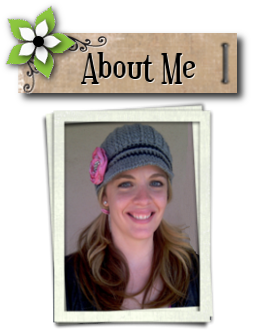 I have a passion for creating crafts that I want to share with you! Home Decor! Scrapbooking! Unique Accessories! I can't get enough. I want to share my creations & ideas and yours as well!
Crafts have been part of my life since I was just 11 or 12 years old. My sisters and I got to tag along with my Mom as she brought her own creations to boutiques. She also spent wonderful times with us making beautiful items for our home – we got to help and that's how we learned. My own creativity blossomed and my passion still grows today!
I live in Gilbert, Arizona with my wonderful husband of 9 years.  He has been so supportive of me and my crafting adventures. His appreciation of my creations add yet another layer to the character and warmth that homemade decor brings to the house. I like to keep my home stylish, I like to make just the right gift for family and friends, and I love how a flower or accessory adds the finishing touch to any outfit.
I hope you share my passion and enjoy my blog!
Crystal
Visit ****"Green Zebra Crafts" HERE****