I love the idea of a summer gift from or to a neighbor or friend.
I especially love cookies, but sometimes when it's so hot outside, a warm cookie doesn't sound so great.
One of my favorite summer treats is fruit salad.  It's cool and refreshing on a hot day!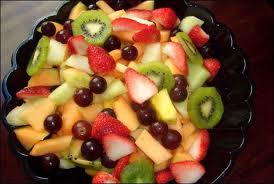 What I did, was purchased disposable Tupperware containers,
made a giant fruit salad, (Recipe…..through a bunch of cut up fruit into a bowl!)
and put some into each container.
Then I through a cute gift tag onto each one and delivered them to my friends,
just to say…."I was Thinking About You!"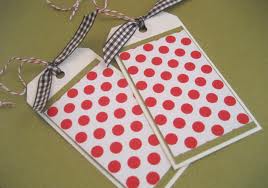 These gift tags have a little bit of 4th of July Flare to them.
Maybe you want to take fruit salad to the ladies you visit monthly,
or a neighbor who could use a smile!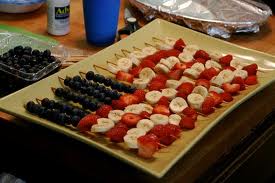 This is a flickr image by Randy Son Of Robert
and I love it!!  What an adorable idea to use fruit Kabobs as the flag!