Design Your Own Shirt with Sandpaper
This is the neatest idea for kiddos to design their own shirts.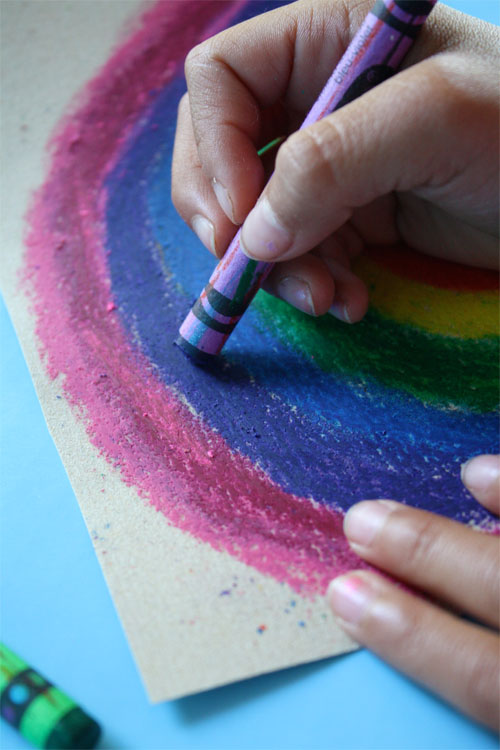 Believe it or not, this is a piece of fine-grade sandpaper that is being colored on.
Then when finished you just flip over onto your shirt, and iron it on.
But if you want more detailed instructions, check out ALPHAMOM.com
for her tutorial on how to make these cool Sandpaper Printed Shirts.