Here at Good Ideas and Tips dot com, we have some of the best readers on the web!!!
And sometimes our readers share a good idea with us to pass on!
Well, today is our super lucky day!!
Our friend, Shabnam Akram, has shared a this Easy Eye Drop Insertion Tip with us!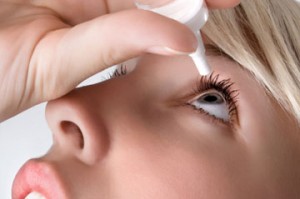 While putting in eye drops, the eye naturally closes – hey!
That's what God made eyelids for, right?
So, Its nearly impossible to do it yourself, and you're likely to loose a lot of the drops.
Now, the easy way IS  to turn your head to the side and look towards your nose.
Simply drop the med on the outer side of your eye –
obviously your eye cant see that thing coming close to your eye, and eyelids stay open.
Ta da! done in a second, and easy to do by yourself.
Thanks a ton Shabnam……Perfect tip!!