Stand Up For Family Comedy
This is a Sponsored post written by me on behalf of American Family Insurance. All opinions are 100% mine.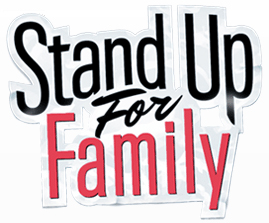 Oh, you have to check out what I found….it is just good, clean, fun stuff!!
(+plus it's great for the whole family because their focus
is all about the family and keeping it clean and safe!)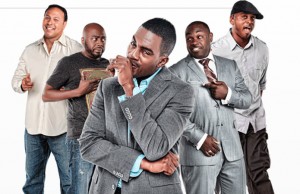 American Family Insurance has teamed up with Five of today's funniest comedians
to host "Stand Up For Family."
The Funny Family Show is hosted by Bill Bellamy,
and features Rodney Perry, Mark Viera, Donnell Rawlings, and Tony Roberts.
These guys seriously crack me up as they talk about past experiences from growing up,
what they are going through today as they raise their own children,
and what they are learning about their spouses.
It's so funny to me, hearing them speak about having to take baths, making it home on time, being disciplined by their grandmothers, not buying their kids the latest iphones, their wives being the boss, and so much more.
AmFam features a little over 20 FREE Comedy videos that kept my husband and I laughing out loud.
In fact, Mark Viera had me laughing so hard as he talked about his grandma taking him to the store as a young boy.
She told him "not to ask for anything" and I can completely relate with that, as I remember my own grandma, and parents having the same conversation with me before entering the stores.
Anyways, when you get a chance, visit the site with the link below!