Thanksgiving Turkey Craft
I teach art at my daughters school and fell in love with this little turkey!
Naturally, it's a perfect Thanksgiving Craft!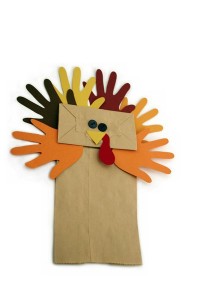 Supplies Needed:
*Paper Bag
*Two Buttons for the Eyes
*Various Colors of Construction Paper
for the Hand Prints and face!
…and one more little item…
I found this DIY shirt on Pinterest, and with the help of one of our readers (Jolie)
we linked it back to  "Love From Texas",
andI love it and am going to make a few for my girls!!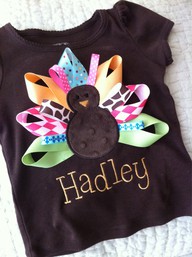 So Cute, huh!!