I love it when people become festive with their fingernails.
I sometimes get adventurous with my toenails,
(which BTW, my sis got me a pedicure for my birthday…best present ever!)
but I use my hands so much doing crafts and home remodeling,
having painted fingernails would be unrealistic for me.
I do, however, always have a lovely topcoat of clear on,
just to have that shiny and healthy look.
So…blah blah blah, onto the good stuff!
I am featuring a few of my favorite Christmas fingernails!
These first two come to us from Nails Done Right, by Linda Reyes.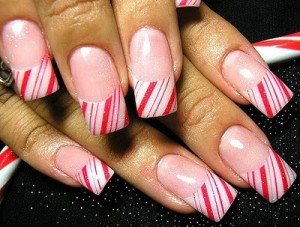 These are cute candy cane stripes.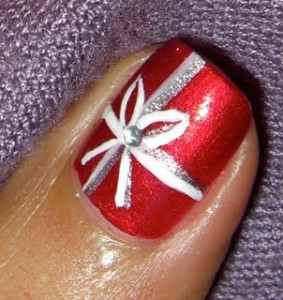 A little Christmas Present on each fingernail would be festive!
These classy Christmas Poinsettias  come to us from Latest Fashion Trends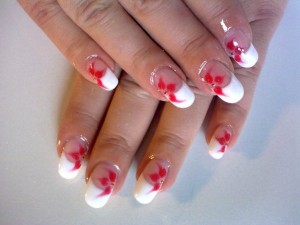 Or you could have a chilly Christmas scene artistically painted on from Fashion Fame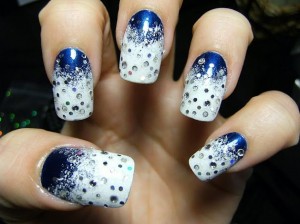 And JamieLiew.com sported these bling-a-licious Christmas nails.