You know the cool thing about being me…is…
that's all I have to be! 
And it I love it because it makes me happy!
I also love old things, and especially old vintage signs.
So, this week I'm making two signs.
One for my kitchen, and one for my laundry room.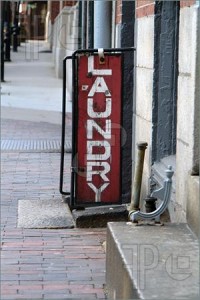 I am going to make one similar to this for my Laundry.
And then one similar to this for the kitchen.
This one is from, "Funky Junk Interiors."
However, I haven't decided yet on the exact verbiage.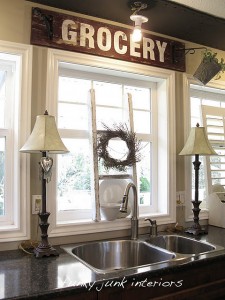 I made one for my mom that said, "kitchen"
and it had a smaller print over the top that read
"le bonnie cafe."
It turned out great, and like I said before,
I love the vintage feel.