A Rustic Bath Sign!
I had a blank wall in our shower room,
and wanted a great sign for it.
And, as mentioned in previous post,
I love older, antiqued signs.
Lucky me…
I had an extra piece of thin plywood
that was about 10″ wide.
I painted the wood black with basic craft paint.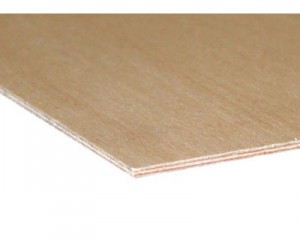 While the wood was drying,
I printed out the words,
"BATH 5c" on my printer.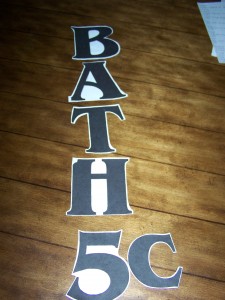 I then used a piece of tracing paper
and a pencil to trace the letters.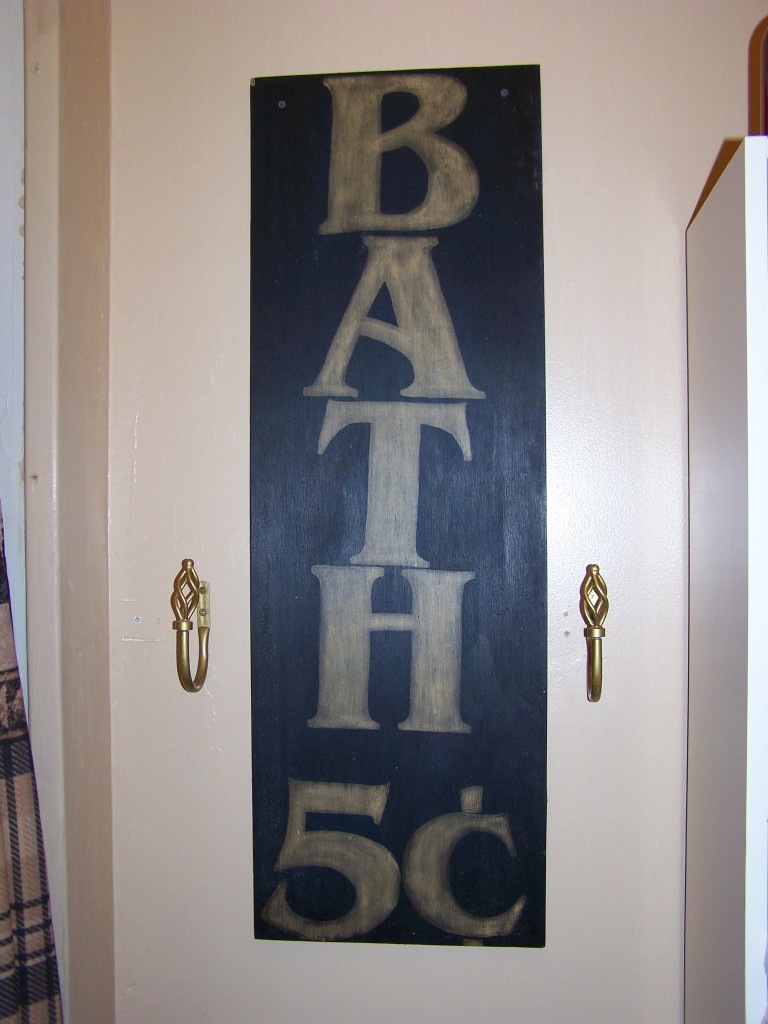 After tracing the letters,
I could faintly see the outline of each one.
So, I then painted each letter with a light tan.
After that, I re-painted the entire sign
black again, and quickly wiped it all off.
This gave it a worn look,
because the black paint worked it's way
into all the little grooves on the letters.
It fit's into our small shower room perfectly.
I also used the two curtain rod hooks,
just to the sides of the signs as our new
towel hooks, rather than using a typical
horizontal towel bar.