Repurposed Frame into Menu Board
oh my gosh, I'm in love with my newest creation!!
I found this old, gold frame at a yard sale for $2.00.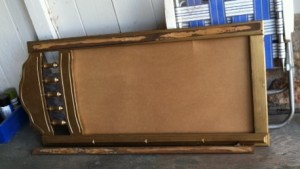 I think it may have been an old mirror,
but all that was left was the piece of cardboard
that would back a mirror or something.
I started out by spray painting it apple green…
(kind of infatuated with that color right now!)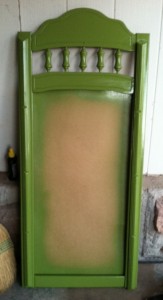 Then I sanded it down with some random piece of sandpaper
that I had lying around.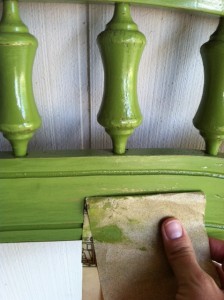 Next up….I got a 1/4″ piece of thin wood
and spray painted it with chalkboard paint.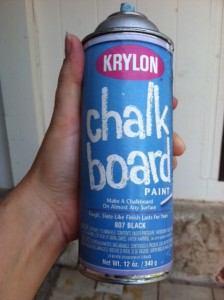 This stuff is absolutely amazing!
I actually followed the directions on the back of the can
to a perfect T….because I didn't want to mess this step up!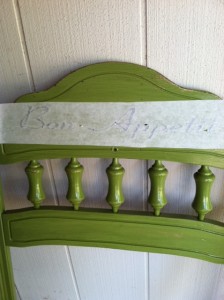 I then added some vinyl lettering.
I really debated on what I wanted this to say.
Should it say, "Allred's Kitchen," or "Dave's Diner,"
and I decided to just stick with an old favorite…
"Bon Appetit!"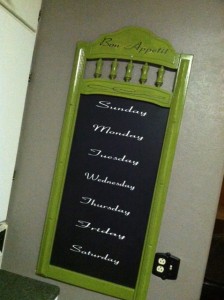 ps…notice the switch plate…it was gold and I used
some $0.95 black spray paint to fix it.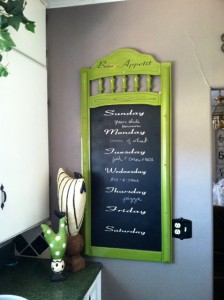 "oh menu board, you complete me!"