Thrift Store Lamp FAILURE
I had mentioned to my mom that I was looking for a bedside lamp,
and she found me this cute little number.
Yes, it is MAUVE….(in other words, puke in my mouth!)
I don't know who invented this color, but
I'm sure it was after a long night of the flu!!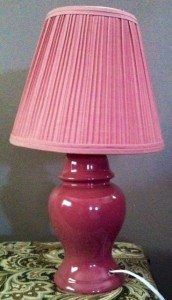 I decided to spray paint it black,
and then fix the lamp shade a bit.
I really like ruffles, vintage, and burlap, so
I created it.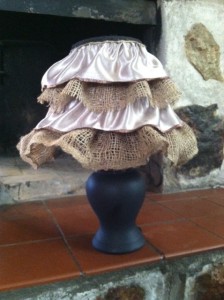 I pretty much HATE it.
*I'm not even sure the Thrift Store would want it back!  Hehe*
This is a Craft Failure for sure!
It reminds me of a fluffy older woman with a bad sun hat on.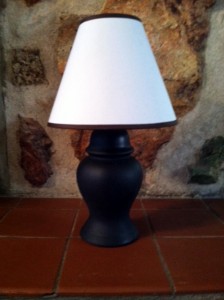 I changed the lamp shade with a different lamp,
and it looks much better this way.
I also tried to put my oh-so-bad creation onto another lamp,
and it looks a little better on a base that is taller and skinnier!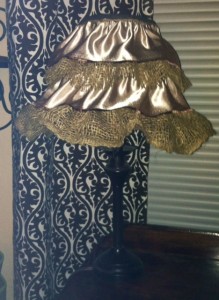 Anyways….