Finding the Perfect Housewarming Gift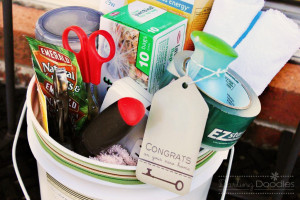 As you share in the excitement of a friend or family member's new home, you'll want to give a gift that will keep on giving. It's important to choose something that is unique and memorable to mark such a wonderful occasion. As you consider all of your options, think about a present that will leave your personal stamp on it to show your true appreciation of this next chapter in life.
Say it with Pictures
Photographs allow people to freeze time and hold it in their hands. Bring back those special moments in life that you have shared with your family or friends. Pick unique pictures that capture an instant in time and artfully arrange them in a photo album or scrap book. You can also have a picture enlarged and framed to make the perfect wall hanging.
Choose a Piece of Furniture
A new home is going to need new furniture. While the interior items might be covered, you can focus on the exterior with wicker chairs from Wicker Paradise. You'll be able to help the new home owners spice up the patio and enjoy it in comfort. Choose cushion patterns that will create an inviting atmosphere and entice them settle in.
Don't Forget the Refreshments
Food items, such as appetizers and cookies are always a hit at a housewarming. Bring the party with you when you have something that everyone can enjoy. The drinks and conversations will be flowing as your host has the opportunity to relax and enjoy the moment.
Bring a Personalized Sign
Now that your friends or family members have a new home, they need a sign to mark the occasion. Personalize a plaque that can be hung on the door, mounted on a tree, or displayed by the mailbox. They will think of you every time they see your gift and you can share in their happiness. A new home is cause for celebration. Join in the fun with a present that shows how much you care.
Fill a Bucket with Stuff
Another great idea is to purchase a bucket, or basket, and fill it full of things someone would need in a new home, such as aluminum foil, trash bags, cleaning supplies and maybe some snacks. This would be perfect for a couple who just tied the knot and will be moving into their first home together.