Saving Money On Your Outdoor Living Renovation
With the temperatures starting to heat up, your mind is probably thinking about your outdoor space. Your garden or backyard can form a wonderful extension of your home, and provide you with the perfect sanctuary to enjoy over the summer months.
But like most home renovations, renovating your garden can come at a cost, running into thousands of dollars if you need a complete renovation. However, there are ways you can save money on your outdoor living renovation to make it more affordable and to help you enjoy your new space sooner.
Take a look at these tips for making your backyard renovation more affordable.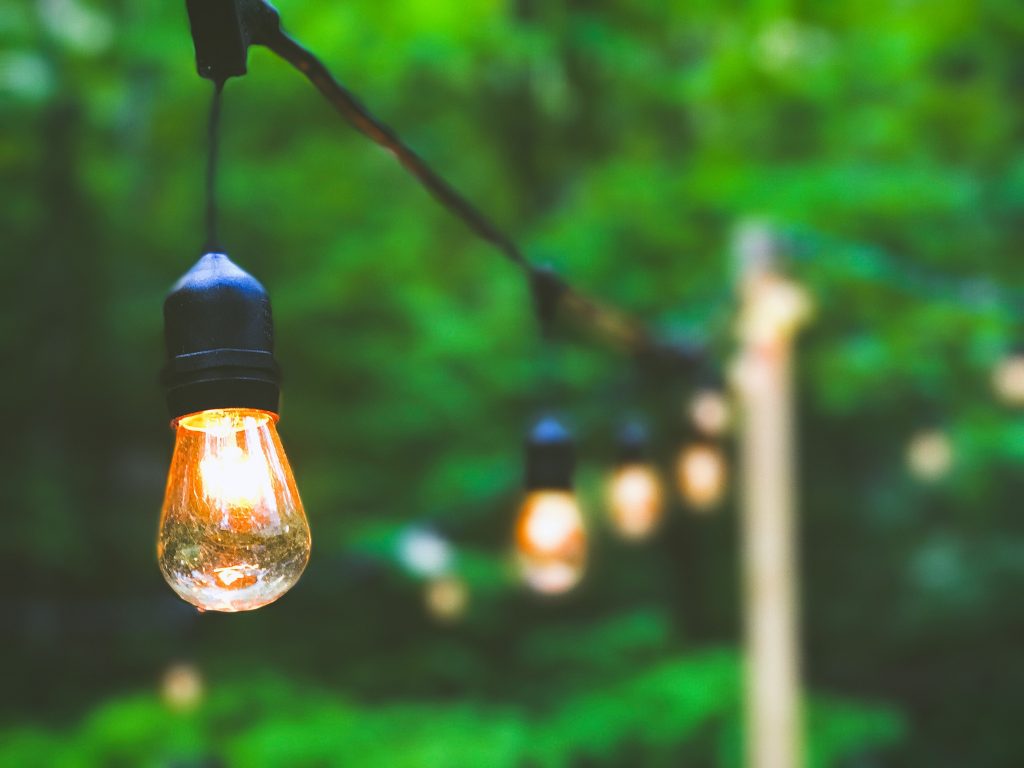 Image Credit: Unsplash under Creative Commons
Make it a family project
Home improvement projects can take a lot of work, and when you hire professionals to do the job, it can start to become expensive. However, a project like a garden or backyard renovation can be done yourself. By getting the whole family involved, you could get through your project quicker than you think, and can make the most of the different expertise your friends and family have.
Start by taking the time to plan your garden redesign. Work out what materials you're going to need and when the best time to work on it will be. You can always thank everyone for their hard work by throwing a big cookout or a party when your space is finished!
Buy used instead of new
Not everything for your backyard has to be new. The great thing about places like eBay, Craigslist and Facebook marketplace is that you can get some amazing, high-quality unwanted items that can look great in your garden – at a fraction of the price of new pieces.
You can always upcycle outdoor furniture that's looking a little worn or in need of an update. A new coat of paint can work wonders, and you might even find there are ways of updating your existing furniture to help you make things good as new again. If you are going to get rid of any furniture items, make sure that you recycle them where possible.
Make your own garden furniture
Another option for furnishing your outdoor space is to make your own! You'll be surprised at what you can do with palettes and some clever thinking. You can get some amazing palette garden furniture ideas on Pinterest as well as home decor websites. 
To make your own garden furniture, you'll need to make sure you've got some essential tools to hand. You can start here by looking at miter saws and other tools that can be put to good use in your backyard. Making our own patio furniture can be very straightforward, and can help you to get a more bespoke look that might not be possible with store-bought pieces.
Do your own patio
A Concrete or patio/deck from polished concrete flooring Gold Coast, terrace or veranda can really make a difference to your outdoor space. It allows you to create somewhere to entertain and relax in, and if you choose the right spot you can make sure you benefit from the sunshine. It can be quite affordable to buy your own materials to create your seating area, but the labor might be more intensive.
It's important that you give your outdoor area some thorough maintenance to keep it looking its best. You can take tips on how to maintain a wooden deck to make sure you treat it with the right products and maintain its fresh appearance. 
Keep things simple
Your outdoor area doesn't have to be full of features to make it a beautiful part of your home. Simplifying your garden can be the answer to creating a space that is easy to maintain and doesn't look to busy or cramped.
Choose the plants and flowers you want to put in your garden carefully. Those that require little watering and are able to cope with different weather patterns can make a stylish but simple space. Adding some trees and evergreen plants can be a nice touch that can help you create shade in some areas while making sure your garden has plenty of green too.
Make a statement with lighting
You'll want to be able to enjoy your backyard in the evenings as well as during the daytime. This is where some chic garden lighting can make things really effective. Some solar-powered festoon lights strung up in your backyard, lanterns and other types of mood lighting will allow you to continue to entertain even after dark.
In addition to heating, you might also want to think about bringing some heat sources into your backyard. Outdoor heaters are great for being able to move them around as needed, although they can be expensive to run. Fire pits are also very popular at the moment, and can be a great place to toast marshmallows at night too!
Take your time
The temptation with home improvement projects is to try and get everything done as quickly as possible. But why rush things if you don't have to? When you're trying to do something on a budget, it makes sense to take your time. You can take on different elements at a time to make sure you've got the time to do things properly and at a pace you can afford. 
Planning your landscaping budget will help you work out what you can afford to do and when. While there are some elements you might need to bring in the professionals for, there are a lot of landscaping jobs you can do yourself to help pull it off.
Remodeling your outdoor space can be a fantastic way to make better use of your home. Not only that, but a nicely designed garden could be a big selling point to potential buyers and raise the value of your home if you decide to sell in the future. Summer is almost here, so what are you waiting for? Start planning your backyard renovation now.