PERFECT MASCARA for Everyday Wear
OH My GOODNESS…..This is pure Goodness in a little gold tube!!!? So here's the deal.? I love great looking lashes and I like them to be long and luscious!? In fact it's such a good idea to just have a tube of mascara in your purse to refresh your eyes late afternoon, or if you don't have time for full make-up, it's a quick fix.? I have tried almost every mascara that you can buy at the typical store…I have found ones that I really like, but they either dry up too soon, become clumpy by mid-day,weigh my eyelids down,? or I have to put a ton of layers on to get the appearance that I like.? So my MOM suggested I try the new L'Oreal Telescopic Mascara the original (not explosion) and I LOVE IT!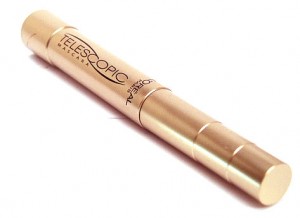 This is L'Oreal description:
L'Oreal introduces Telescopic lengthening and lash by lash separating mascara, the first mascara to telescopically lengthen your lashes and separate them lash by lash.
I have thinner eye lashes anyways, and this mascara allows my eyelashes to look long and NATURALLY beautiful!!!? And more in this time with masks all day, best way to pop and more if you use one of this custom masks perfect for any personality.
For a fuller lash, I may apply it twice, but it's the best, not too expensive, has great lasting power, and it's very lightweight!!? Here is a picture of MY EYEBALL, so you can check out my lashes!!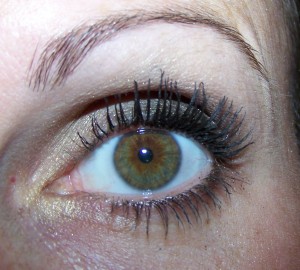 So, anyways…it's kinda weird looking at my eye so close, but the point is, the mascara works wonders…no clumps and very natural looking. Easy to remove and like I said, it's pure goodness in a golden tube!!! You might also want to consider having eyelash extensions.