Turning 2 Necklaces into 1
I have lots of lovely accessories, but some of them I don't wear because the shorter style of necklace  just isn't in right now. I had a good idea and went to my jewelry box where I found these two necklaces, and turned them into one that is up-to-date, and wearable with lot's of outfits!!
First Necklace–I bought this one in LA at the market place and fell in love with it's chunky wood design.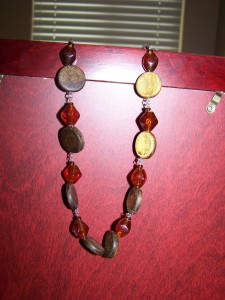 Second Necklace–this one my mother in-law bought for me in Hawaii! I love it, but didn't wear it very often.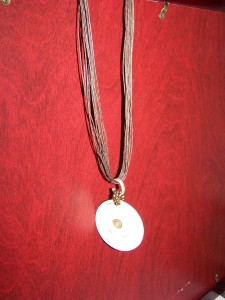 So, I took the necklaces, opened them up, grabbed a pair of needle-nose pliers and connected the two together.
I can slide it right over my head, and it is the perfect length and looks fabulous!!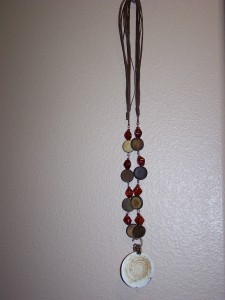 And now you can see how it looks with an outfit behind it, (instead of the wall…haha)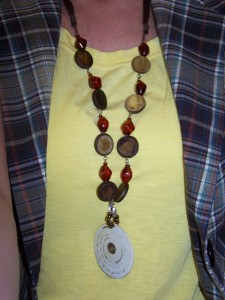 And, if I want to, I can wear it without it's pendant, which…sometimes I do!!