Today's topic, here at Good Ideas and Tips, is  Easter Wreaths,
and there are so many cute ideas on the web that I had to share,
and secretly…
…(I want one of everything!)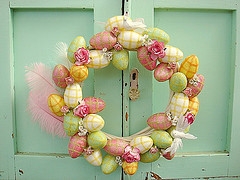 so, oh my gosh, this one is so darn adorable…I love it.
There are tonz and tonz more….It was found at "zlinf.com"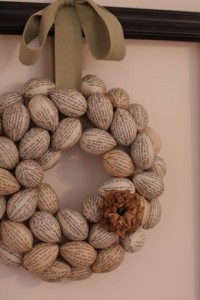 This adorable little Book Page Easter Egg Wreath
was made by Lemon Tree Creations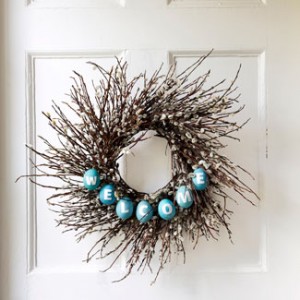 This little Welcome Wreath was made out of real eggs
with the yolk blown out.  Good Housekeeping explains how.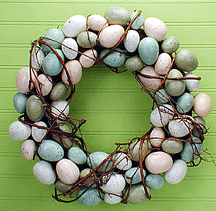 This adorable Robin Egg Wreath comes to us
from "Two Hearts Together"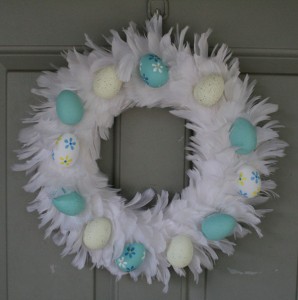 I like all the feathers on this one.
I don't believe there is a tutorial, but could be made easily.
I found it on "Surface To Air Media."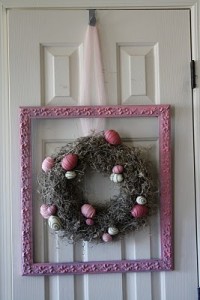 This is such an adorable Easter Wreath from Amanda
over at "Dejavu Crafts".  You might remember her being featured here
last Halloween, as the Queen of Halloween.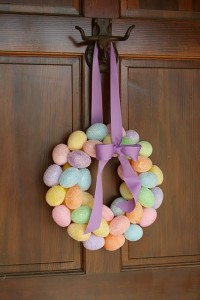 If you click on the image of this picture, you can see that each egg is SPARKLY!!
The "High Heeled Hostess" has a tutorial on making these!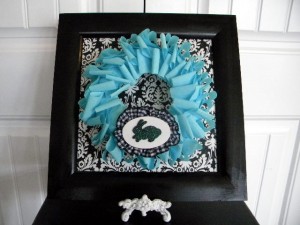 I love the damask print behind the blue on this framed Easter wreath.
Nancy at "My Blonde Ambitions" made this one.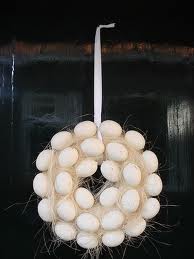 I love the fluffiness of this white egg Easter wreath,
but I can't share the link with you because it came directly from Flicker….bummer!
Well at least we can try and create it on our own!!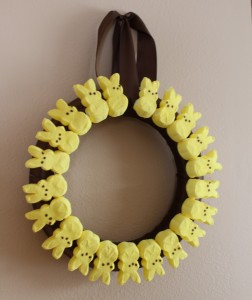 I think this one is so cute and I know my kids would think it was the best Easter Wreath!
This came to us from "mommy savers."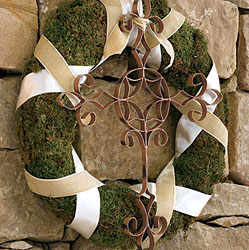 I liked the simplicity of this Easter Wreath and the rod iron from Willow House.
Right now, using cupcake holders and coffee filters for flower designs "IS ALL THE RAGE"
and this pretty little Easter Wreath was made out of cupcake holders.
"Leza" has a great tutorial on her blog to show us how to do it.