This is how my nail polish looks….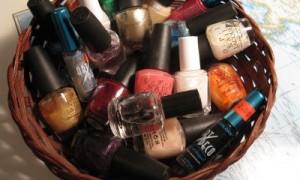 all neatly (not so much) organized in a basket.
My sister in law came up with the greatest idea ever to solve this not-so organized mess!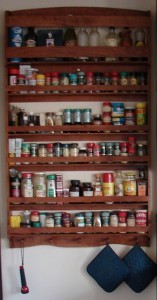 If you have a spice rack lying around, or buy one from a thrift store or even new, you can turn it into this…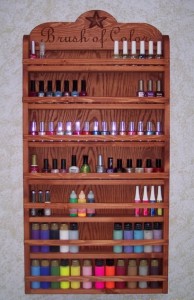 your very own Nail Polish Rack!  Super clever huh!!
We are just recycling the good stuff!
The following two tabs change content below.
Author: Amy Allred is the Creator of GoodIdeasandTips.com. She is an extremely eccentric person with a zeal for life. She is passionate about family, living in the moment and assisting others in being the absolute best they can be. Be sure to visit Amy on
Google+
and everywhere else.
Latest posts by Amy Allred (see all)