So this week, I been up to sew good!!
I had some great fabric from Hobby Lobby and JoAnn's Fabric,
and I decided to sew up some cute skirts for my girlies!
Frugal and Thriving.com has 48+ Free Skirt Tutorials
that anyone can use to make great skirts for any occasion.
I used an A-line skirt tutorial for this one, but it came out looking more like a straight skirt.
Regardless of it's shape, my daughter loves it!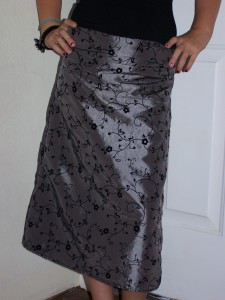 Rear View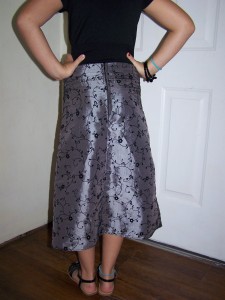 I just folded the fabric in half and used a piece of chalk to
draw the pattern onto the fabric.
Follow the tutorial link above for better instructions!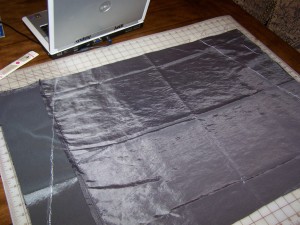 The second skirt I made was so adorable.
I used eight panels, shaped like long hour glass, minus the fat top.
So if you can picture it, I cut a long rectangle, but the bottom flared out about two inches on each side.
The front…
and the full view…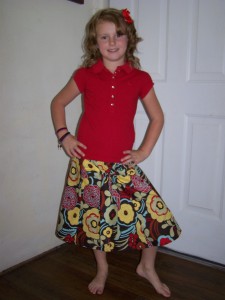 If you look closely,
you will notice I also sewed a small tie onto the front for added fun!
Again, check the tutorials above to create your own!!