Halloween Fireplace Mantel
I love a good Halloween Fireplace Mantel,
and so I created my own.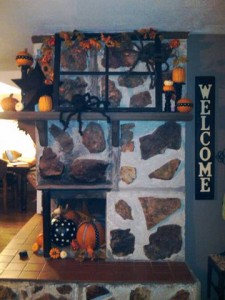 It's kinda fuzzy, but it's the best my camera is doing today!!
Here is a closer picture of the mantel…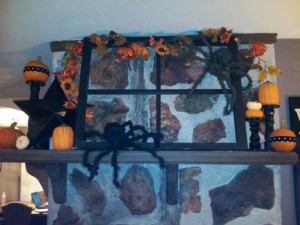 Pretty simple, but cute!
The I used a dab of hot glue on the pumpkins with the polka dot ribbon around the center.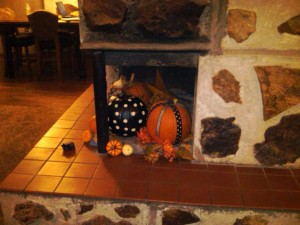 I used a little bit of hot glue and ribbon on one of these larger pumpkins,
and spray painted the other with black paint and white polka dots were added with shoe polish!
Have Fun decorating for the season!!