Keep Guacamole From Turning Brown
Jessica from "Utah County Mom" shared this super great tip with us…
** when you make guacamole, if you keep the avacado pit in the bowl it doesn't go brown nearly as fast.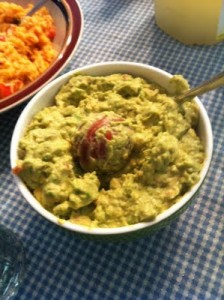 Wow, Thanks Jessica for that idea.
In our family we eat guacamole a lot, and this is the perfect remedy!