Our Newest Sponsors–TheMoldStore.com
I am so excited and thrilled to introduce to you our newest Sponsors from "
The Mold Store
."  They offer DIY solutions that you and I can use to beautify our new and existing homes, offices, yards, and spaces—and save a lot of money doing so!
The Main man and Owner, John Panagos is here to tell us all about Olde World Stone and Tile and how we, the do-it-yourself generation,  can save big money using their molds to make our own stone and plaster projects rather than the expensive alternative!! ……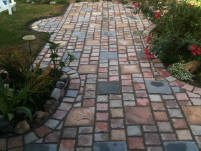 Hello GoodIdeasAndTips readers!
We are so happy to be featured in the GoodIdeasAndTips blog. I must admit that I've learned a bunch of "time and money-saving tips", just from reading through a couple of Amy's past blogs. I hope that we can be a contributing guest of Amy's often, and will be happy to help her readers with any information regarding our industry, and how to save money by doing-it-yourself". On January 15, 2012 we will be celebrating our 20-Year Anniversary in this business, so we've experienced it all.  And what is this business?
The Mold Store designs, manufactures and markets concrete stone, paver, tile and brick molds and supplies to help consumers make these products. We'll show you how to make 
your own custom-colored stone and tile with concrete and molds for PENNIES. You can save up to 90% OFF Retail Prices of stone veneer, pavers, tile, brick, steppingstones, and more.  Make them yourself with cement, plaster, or concrete and save big!  Our customers get Free Instructions and on-going support. And we offer a Free dedicated training and instructions website at,
www.TheMoldStore.info
, and access to supplies and finishing techniques that allow almost anyone to make professional-quality, home improvement products, right at home.  And no special equipment, ovens, or talents are needed.  Yes, you can!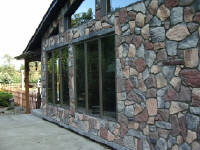 Don't believe me?  Visit our
www.Stone-Project-Contest.com
website to see some of the projects completed by our customers from around the world… most of whom had never worked with concrete or molds before! And while you're there, why not vote for any projects you like?  You can win a "Free Lunch" Gift Card worth $25.00 to a restaurant of your choice… just for voting.  We give away five a month.  One in each product category. And at the end of our 2011 Customer Project Contest, voters can also win a $500 spending spree in our
www.TheMoldStore.us
eStore Shopping Cart website. And if you hurry, maybe YOU can enter a project in the contest and have a chance to win $1000 in cash,
and other valuable prizes!
When you get a chance, please visit our
www.TheMoldStore.com
Product Catalogue website to view the hundreds of products we offer that can save you on many home, patio and garden products. From driveway pavers, to stone siding for your home, to floor and wall tile, and more. I hope to hear from you all soon… and mention that you are a subsciber of Amy's, and we'll include a free gift with your order.
Best regards and happy holidays to all,
John & Lorraine Panagos
Olde World Stone & Tile Molds, Inc.