I'm In L.O.V.E. with Burlap and all
of it's many uses.
This post is completely dedicated to Burlap!
First up…Burlap Placemats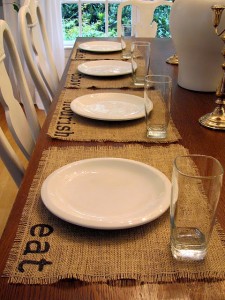 These are found at MomSchooling.Com
Second, this super cute Burlap Cuff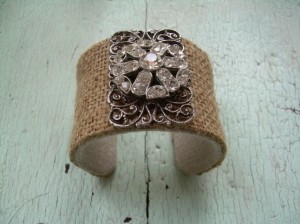 This came from Pinterest.
Third, these are gift tags made of burlap and chalkboard.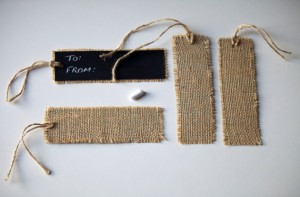 These are handmade from Simply Classic Gifts.
Fourth, Burlap Rosette Bracelet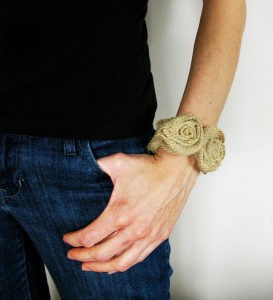 From The Brassy Apple Blog...so darling!
Fifth, Framed Monogrammed Letter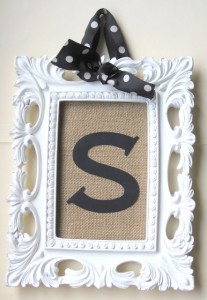 This creation is from My over at Space 46
Sixth, Cute Burlap Window Treatments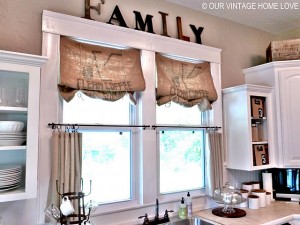 From "Our Vintage Home Love"
These are the most adorable curtains ever and I
completely intend on using this tutorial someday soon!
Next Up, Burlap Ottoman Cover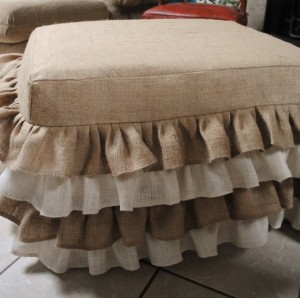 These can be purchased at "Country Chic Home Decor"
I love the two-toned combination of this ottoman.
  Eighth, Burlap Covered Barn Star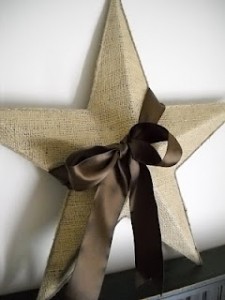 I super dooper love this star with its' silky ribbon.
Comes to us from Spencer and Heidi!
Ninth, Ruffly Curtains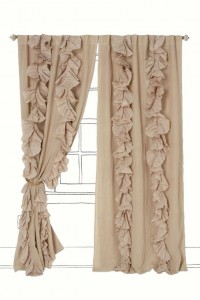 K, these are from Anthropologie
and they are not made of burlap, but they could be!
Tenth, Burlap Rosette Flowers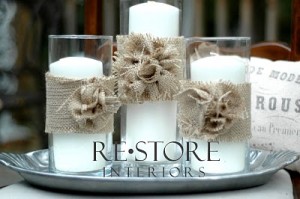 These come from ReStore Interiors
and look so chic around the candles.
Burlap Ruffled Bedskirt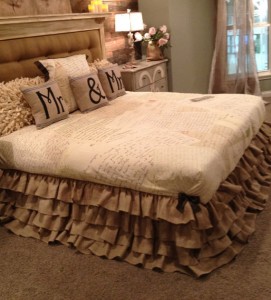 Another one from "Country Chic Home Decor"
So gorgeous!
Burlap Valentine's Wreath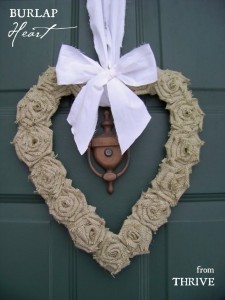 This beauty is from "Choose to Thrive"
Isn't it the perfect accessory for Valentine's Day!
Monogrammed Burlap Shower Curtain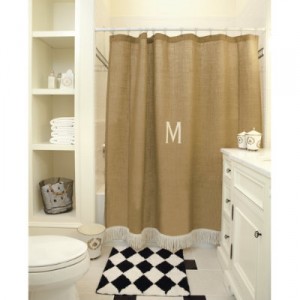 From Ms. Magpie Designs
Burlap Wreath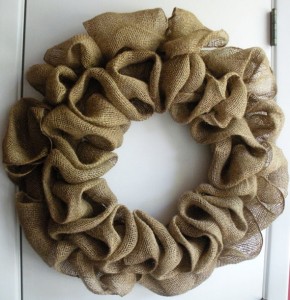 It would be so great with a splash of red for Valentine's Day!
From Ginger Bloom Gifts
Comfy Burlap Shoes
These are Natural Women's Shoes from Tom's
Who knew Burlap could be made into shoes?
I guess Tom did!
Mr. and Mrs. Burlap Pillows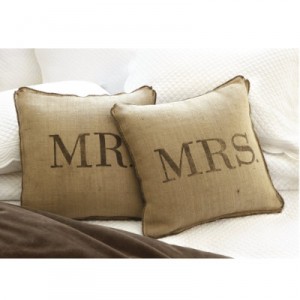 From Ballard Designs.  Super cute idea!
Burlap Ruffled Bulletin Boards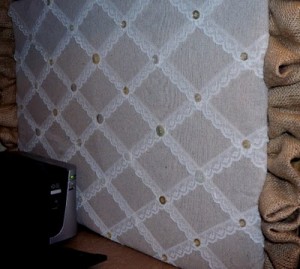 "Make the Best of Things" created this adorable
bulletin board with burlap.
Burlap Love Banner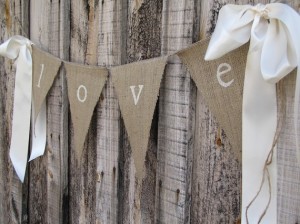 Isn't this so stinkin' cute!
From Funky Shique!