"All Sewn Up Creations" is Giving Away A Beautiful Scarf to One Lucky Winner
My friend, Courtney, over at "All Sewn Up Creations" is
hosting a free scarf giveaway!
If you haven't had a chance to pop over to her Etsy shop
and view these fabulous scarves, you should.
Why?  Because right now in fashion, embellishments and accessories are huge,
and adding a scarf to your stylish outfit, completes the look head to toe!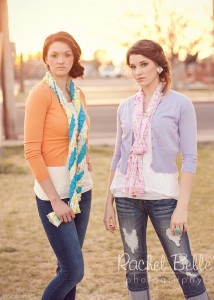 <<<<ALL SEWN UP GIVEAWAY>>>>
All Sewn Up Creations has reached 300 LIKES on Facebook (you should like them too!)
and to celebrate, they are having a giveaway!!
What's up for Grabs?  It's one of the NEW Spring Line Deluxe Ruffly Scarves!!
Here's how to enter to win one of these beauties……
You MUST comment on **THIS POST**  letting her know which color is your favorite in the new spring line.
(you can find the colors in her etsy shop)
That's it!!
The winner will be drawn Monday morning April 2nd at 9am!!
SO start commenting and let me know what scarf you like!!
PS… The winner will win their favorite color!!
PSS… If you want to be entered 2x to win share this post on your personal FB page and let me know you did so!!
Hope you all feel lucky!!
**special note—you must go to the FB Link above, marked "THIS POST" to enter to win!