I love a great growth chart.  When I was a girl, my parents had designated a piece of shelving in our laundry room as the growth chart.  The only problem was, that when it came time to move, that growth chart was connected to the home.  Most, might have left the shelving in tack, which happened to be a built in unit (meaning it was part of the home, not a mobile piece of furniture.)  But not my dad, he ripped that board right off the shelving, just like He-Man would do!!!
So my parents still have the growth chart, and we love it,
but the #1 rule here…..
Make or Purchase a growth chart that can move with you!!!!
(The kids might want to take it with them….)
(or you might move…Even if you think you are going to be in your home FOREVER….you never really know for sure!!)
Here are a few of my favorites that I found while searching the web.
If you see one that is vinyl, I suggest you attach it to an old door or a piece of 2×6′ lumber.
HERE WE GO….
#1…From Simple Shapes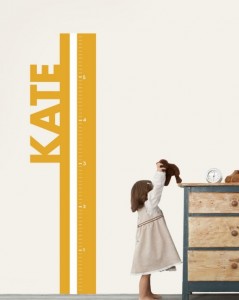 #2…Also from Simple Shapes
(please remember to put this on something you can one day take with you!)
but………oh my gosh, how cute is this little tree!

#3…from Inklore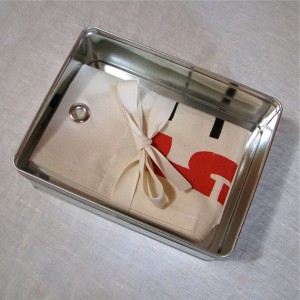 I love this as a gift idea, and that each child could take it with them, (if they want it!!)
and this is what the canvas growth chart looks like all stretched out…

#4…from Kids Decor Galore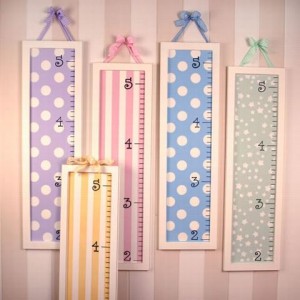 These are hand-painted wood growth charts with starts, polka-dots, and stripes!
#5…from 517 Creations
comes this adorable Pottery Barn Inspired Ruler Growth Chart!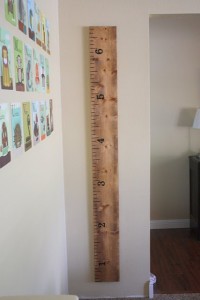 #6…from Lemon Tree Creations
so cute and an entire tutorial on just how to make one!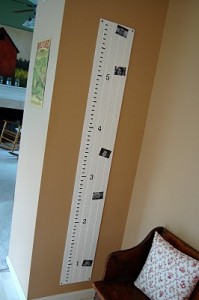 Anyways….there are thousands of these on the web, I just picked my very favorite ones, but if you are a parent, or an aunt, or a grandparent, or even just a friend with some great kids……they deserve to have a Growth Chart!!!
Have Fun Creating!!!