BUNCH OF UGLY–THE BIG REVEAL
Okay, Today is the day for you to see the BIG REVEAL of my "Entry Way Makeover" and to tell you the truth, it's SIMPLE perfect and beautiful.? I know I could've really dressed it up a ton, but I like to keep things simple, with clean lines and that is exactly what I have.? So without further delay…….HERE is the old Ugly one…..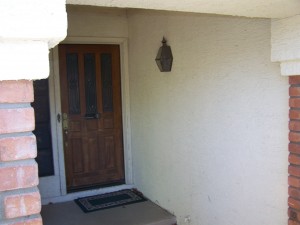 And HERE IS THE NEW ENTRY WAY WITH REFINISHED STAR< BENCH< and DOOR—-SIMPLY GORGEOUS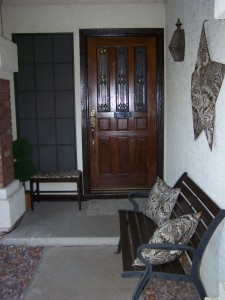 Way Better Right!!!??? ps…I do have a Vinyl "WELCOME" sign in brown, coming to put above the door!? It will be the finishing touch to a classic, clean look!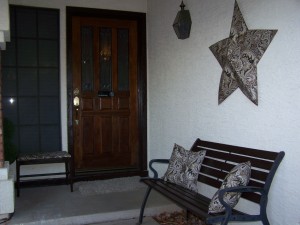 Here's A Shot of the Refinished Bench and Star
ps….if you want to see the process in refinishing either the bench or the star, just click on either of those words and it will take you to the post that walks you through the process!!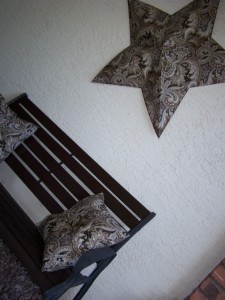 WELL I LOVE IT ALL….TELL ME WHAT YOU THINK, Or what you would have done or have already done!!