Ultimate Link Party GUIDE
Are you a CRAFTER???
If you are, I have compiled a list of Link Parties,
in no particular order,
where you can SHOW OFF your mad skills!
**
upload your project pictures and tutorials,
and just link back to these sites and thousands
of people will see what you've created!
**
This is the ULTIMATE LINK PARTY GUIDE!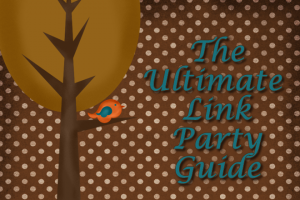 (ps…if I missed a site…Let me Know!)
((pss…even if you don't have anything to show off,
all of these sites are amazing!
Check them out, and get some
good ideas
!!))