Are you a CRAFTER???
If you are, I have compiled a list of Link Parties,
in no particular order,
where you can SHOW OFF your mad skills!
**
upload your project pictures and tutorials,
and just link back to these sites and thousands
of people will see what you've created!
**
This is the ULTIMATE LINK PARTY GUIDE!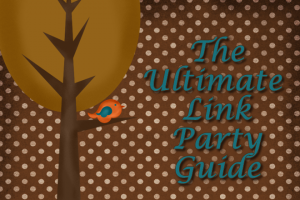 (ps…if I missed a site…Let me Know!)
((pss…even if you don't have anything to show off,
all of these sites are amazing!
Check them out, and get some
good ideas
!!))
The following two tabs change content below.
Author: Amy Allred is the Creator of GoodIdeasandTips.com. She is an extremely eccentric person with a zeal for life. She is passionate about family, living in the moment and assisting others in being the absolute best they can be. Be sure to visit Amy on
Google+
and everywhere else.
Latest posts by Amy Allred (see all)